2024 Dates TBD
Elizabethtown, PA
We believe an individual's true readiness for higher education or career is directly related to an intentional authorship of their past, present, and future story, the quality of their relationships, and their ability to demonstrate resilience in the face of change.
Applications Currently Closed
Access Application Here
No application fee; Registration fee due upon acceptance
Financial concerns? Reach out to Scott Heydt, Institute Director scott@refinedcharacter.com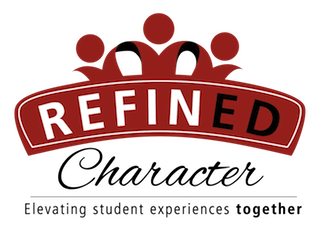 What Can be Gained by Participating?
There is more than one path that leads to a fulfilling future. Participants will learn to write their own stories.
Change can be messy and scary. Participants will learn to navigate change confidently with a trusted support system.
Rather than focus on skill-specific development, the Institute emphasizes holistic development, which will allow participants to demonstrate flexibility and resilience in their life path.
Who is Eligible to Participate?
Ages 16-23 (Must be 16 by start of Institute)
Pennsylvania residents (regardless of schooling or employment status)
Out of state applicants enrolled in post-High School education or employment in PA
What Will Participants Experience on Site?
Residential experience with peers (lodging and meals provided)
Professionally constructed curriculum aimed at self-discovery, experiential learning, holistic development, and relationship building
Diverse facilitation staff spanning various education and career pathways
5:1 participant to facilitator ratio
TruMotivate assessment and personalized results
Individualized coaching
See a Draft Schedule